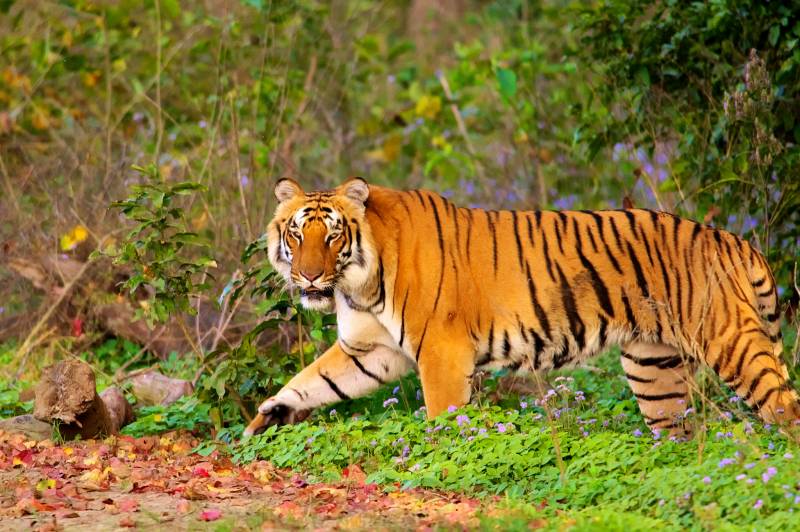 Being one of the oldest tiger reserve not only in India but also in Asia, Jim Corbett national Park is spread over the Pauri district and Nainital of Uttarakhand and it makes the best wildlife travel destination for you. Corbett Park hosts the maximum number of wild tigers in this country but it is also popular for maintaining the best wildlife tourism site. Hence, it has become the most-visited tiger reserve in India. The luxury and charm of India's best travel attraction has successfully drawn the attention of the wildlife enthusiasts and the celebrities as well in having Jim Corbett wildlife tour package from New Delhi.
Planning holidays in Jim Corbett Park? Though it requires no rocket science but you need to make a bit of research on the internet regarding the necessities of this tour. In fact, you can bookmark this article as one of your reference for planning the trip.
First, let's see the top wildlife attractions in Jim Corbett:
Ø Tiger
Ø Birds
Ø Deer
Ø Elephant
Here are the 3 steps to book a memorable tour for you.
Step 1: Book your tickets
Reaching Jim Corbett Park is easy. It is located near Ramnagar, Uttarakhand, which is well-connected by roadways to most of the major cities in India, especially with Delhi. If you book any budget Jim Corbett tour package from New Delhi it will offer the best and comfortable travel experience by rail or bus.
By Rail – Ramnagar is the nearest railway station f Corbett Park. It is 12 km distant from the tiger reserve. You can board any of the two trains between Uttar Sampark Kranti Express and Ranikhet Express to reach Ramnagar. Another railway station is there nearby Corbett Park which is Kathgodam. It is located at a 3 hours' drive from Ramnagar.
By Road – Jim Corbett Tiger Reserve is well-connected with Delhi and its neighboring cities. Avail direct buses from Delhi to Corbett Park from Anand Vihar ISBT. After arrival at the bus stop hire a three-wheeler to reach your destination.
Step 2: Book your stay
This wildlife reserve is so popular that tourists can get hotels anytime around the National Park. Nothing can stop you from getting your desired stay here! If you book a Jim Corbett wildlife tour package from Delhi it will include your stay otherwise you may choose a comfortable stay in any of the budget hotels to mid-range stay to luxury resorts. In fact, jungle camps are also there available in different categories. Different forest zones have varied rest houses too which you need to book online in advance. And, you require a forest permit also.
Step 3: Choose safari zones, types, & timings
There are five safari zones – bijarani, jhirna, dhela, dhikala and durga devi. Among them, Dhikala is the most visited one known as the best for tiger-spotting. You would require to get a day permit before entering the Tiger Reserve.
Generally, three types of safaris are available in the jungle of Corbett - jeep, canter, and elephant. Jeep contains a maximum of 6 people and canter contains a maximum of 16 people at a time.
You can avail either early morning or an evening safari to spot several animals in the jungle.
Plan your trip now!